Description
K&M Precision Rifle Training is proud to host the annual "K&M Precision Rifle Competition Championship Weekend". With input from the top competitors/instructors and combined with first class training facilities this is the nation's premier precision rifle event.

Capitalizing on the unrivaled K&M Shooting Complex, the weekend will consist of a 2 day Gas Gun Competition sponsored by Prime Ammunition and K&M's renowned traditional 2 day Bolt Gun Competition sponsored by Kahles Optics.  Participants may elect shoot either match or both.  If the same shooters wins both competitions a $2500 bonus purse will be awarded in addition to first rights on K&M's generous prize table!

In association with the Precision Rifle Series and primary sponsors Kahles Optics and Prime Ammunition the event draws those from across the country who wish to compete against the nation's best professionals, military operators and the
many new shooters who are just joining our discipline.  Simply put, shooters highlight K&M each year on their calendars due to the camaraderie, high level of competition, professional execution and our first class facilities. In 2016 K&M hosted the largest and most efficient PRS matches in the country, this year we intend to surpass those accomplishments.

Both matches will be high tempo with minimal "down time" between stages. K&M takes pride in hosting the most professional and efficient championship style match in the nation. The course of fire tests and trains disciplines from across law enforcement, military and practical marksman spectrums. There is not another site in the country that has the facility to support a course of fire like K&M's.
Bolt Gun competitors can expect engagements from 50-1200yds at an assortment of steel, reactive, paper and automated moving targets. Gas Gun competitors can expect static and moving pistol engagements from 5-50 yards and rifle engagements from 200-800yds at an assortment of steel, reactive, paper and automated moving targets. Target size will vary in difficulty based on the shooters position, distance, props used and time allotted. Most stages will include "stressors", either time and/or movement. All scoring will be transparent and balanced in order to reward the most consistent shooters. The bolt gun competition requires no more than 200 rounds to complete the course of fire and is caliber restricted to 300 WinMag and below. The Gas Gun Competition will require 100 pistol rounds and 200 rifle rounds.  The course of fire will be made public at the start of each competition.
Gas Gun Competition Divisions:
Open Division is restricted to .30 caliber and muzzle velocities cannot exceed 3,200 fps.
Tactical Light Division is restricted to 5.56 NATO/.223 Remington and velocities cannot exceed 3,000 fps.
Tactical Heavy Division is restricted to 7.62 NATO/.308 Winchester only and muzzle velocities cannot exceed 2,800 fps.
Link to PRS Gas Gun Series Rules: http://www.precisionrifleseries.com/2017_gas_gun_rules.pdf
Timeline

Prime Ammunition Gas Gun Competition
26 May, 2017
6:00am – Sign-in – Zero Range Open – All Gas Gun competitors must sign-in at the facility NLT 6:45am
7:00am – Safety Brief
7:20am – Match Begins
5:00pm – Day 1 Complete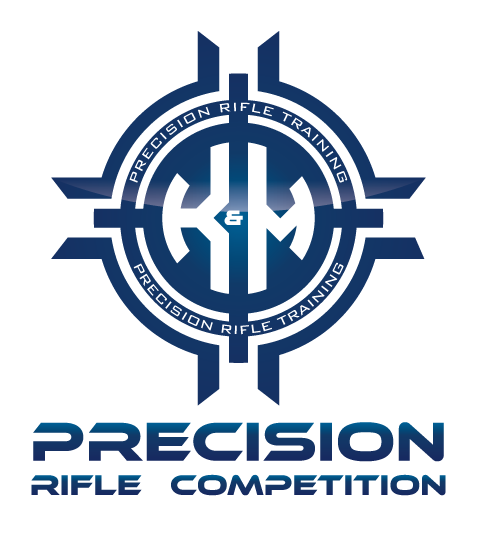 27 May, 2017
6:30am – Day 2 Begins
10:30am – Match Complete/Awards/Prize Table
Kahles Optics Bolt Gun Competition
27 May, 2017
9:00am – Sign-in – Zero Range Open – All Bolt Gun competitors must sign-in at the facility NLT 9:45am
11:00am – Safety Brief
11:20am – Match Begins
6:00pm – Day 1 Complete
28 May, 2017
7:00am – Day 2 Starts
5:00pm – Match Ends
5:30pm – Awards/Prize Table
Registration
Registration will be done on a transparent first come first serve basis through our website; the Prime Ammunition Gas Gun match will be limited to 100 competitors and the Kahles Optics Bolt Gun match will limited to 175 competitors. To secure a slot shooters must register online, no other form of registration or payment will be accepted. Once registration is complete you will receive a confirmation email shortly thereafter. The online cart will not accept payments until 1 February 2017 @ 10AM CST. Match payments are not refundable, transferable and may not be sold. Shooters should not register unless they intend to shoot the match. Once the match is full the site will no longer take registrations. If you want to be put on the waitlist, send an email to shannon@KMPrecisionRifleTraining.com. Wait listed personnel will be contacted when slots open.
Emails with division sign up and sqauding information will be sent to competitors NLT 15 April 2017
Lodging
Listed below are recommended hotels in Jackson, TN area – they are a 15-30 minute drive to the K&M Shooting Complex (approx 25-30 miles)
Americana Inn (20% discount for mentioning K&M)

550 Sanford Street, Henderson, TN 38340
(731) 989-0111
Best Western Carriage House Inn & Suites
1936 Highway 45 Bypass, Jackson, TN, 38305
(731) 664-3030
Days Inn Jackson
1919 U.S. 45 Bypass, Jackson, TN 38305
(731) 668-3444
Comfort Suites
61 Casey Jones Lane, Jackson, TN 38305
(731) 868-1700
Holiday Inn Express & Suites Jackson Northeast
55 Parkstone Place, Jackson, TN 38305
(731) 736-1174
La Quinta Inn & Suites Jackson
2370 North Highland, Jackson, TN 38305
(731) 664-1800
Airports
Memphis International Airport – 100 miles
Nashville International Airport – 147 miles
Supplies
There will not be time to leave the complex during the event. Local services are 15-30 minutes away, so please bring snacks, refreshments and any other needed items with you for each day. Lunch will be provided for all shooters.  During summer months it will be very hot, please begin to hydrate 24 hours in advance of the event date.
K&M Precision Rifle Yearly Points Race Series
K&M will track and maintain scores for all Southeastern Shooter's Challenge, K&M/Kahles and GAP Grind competitions.  The SSC will be hosted 3-5 times throughout the year and two championship level matches.  All scores will be calculated toward a one day championship finale held at the end of each year.
How to Participate:
Shooters simply compete in any precision rifle competition held at K&M. (SSC, K&M and or GAP Grind) – there is no cost to have your scores tracked and no sign up is required.
Shooters that compete in K&M Precision Rifle matches will be ranked against all other competitors that participate.
Only the top two scores will be calculated toward points total, but shooters may compete in as many matches as they desire to raise their points average. Two day matches will count for double points. (for example = a shooter who earns a 89, will receive scores of 89 and 89 toward their standings for the K&M and GAP Grind matches).
At the end of each year K&M will host a one day K&M Precision Rifle Yearly Points Race Series Finale.  The "Champion of K&M" will be crowned.
Yearly ranking points will count towards 2/3rds of the overall points. The Championship match will count for the remaining 1/3rd.
Scoring:
Individuals match points / match winner's match points X 100pts = K&M Series Score.
For example: Consider a match where the 1st place shooter scored 150 points and 14th place scored 98 points.
Applying the formula (98/150) X 100 = 63.33 SSC series points.
The 14th shooter will earn 63.33 points toward his or her ranking.
The 1st place shooter will earn 100 points.
Updated results can be tracked on the Southeastern Shooters Challenge page.
Past Results
2012 K&M PRECISION RIFLE COMPETITION RESULTS
2013 K&M PRECISION RIFLE COMPETITION RESULTS
2014 K&M PRECISION RIFLE COMPETITION RESULTS
2015 K&M PRECISION RIFLE COMPETITION RESULTS
2016 K&M PRECISION RIFLE COMPETITION RESULTS
2017 K&M PRECISION RIFLE COMPETITION RESULTS