About K&M Precision Rifle Training
Professionalism and Integrity
Who We Are
At K&M we are firm believers in the virtues of "quiet professionalism". We vow not to fall into the hyped emotional sales pitches that infect so much of our community. Instead, we want to let professionalism, deeds, and word of mouth persist as the K&M Precision Rifle Training calling card. No over-sensationalized talk, slogans or attitudes. No resume padding or singing your own praises. Just complete, up-to-date, world-class, no-nonsense training that is second to none.
K&M Shooting Complex was designed to be the preeminent long-range and firearm training facility in the nation. A comprehensive plan was shaped from decades of experience in the community and a broad comprehension of the best ranges, military facilities, and shooting complexes across the country. K&M Shooting Complex was drawn from the ground up, designed, and built for the exclusive purpose of facilitating our training. Our students benefit from a wide-ranging and complete curriculum where the training program dictates the facilities, not the other way around.
We utilize combat-proven and competitively accomplished cadre. The diversification of our instructors provides a broad perspective and the best talent available from Special Operations, Law Enforcement, Military Sniper Instructors, and the highest-ranked Civilian Competitors. This unique blend of expertise and experience, combined with a dedicated and purpose-built facility, is simply unrivaled. It allows us to offer the most efficient and professional training available.
K&M instructs more precision rifle shooters than any other non-government entity in the nation.  Our instructors practice what we teach, compete as often as possible, and are ranked higher nationally than any other training agency. Three of K&M's instructors have won one or more national-level PRS competitions and are consistently ranked among the top in the nation. Many of K&M's instructors have served on active duty, operating at the tactical level while employing and developing the latest TTPs and best practices.  These efforts and experiences are incorporated back into our training programs, allowing us to provide the most relevant training possible.
We are continually expanding and increasing our course offerings to meet the demand.  We invite others to judge the facility and our training with confidence. In the meantime, we will continue to train hard and do it in a manner that represents the community responsibly. We encourage you to do plenty of research and consider us for your training needs. We are confident you will not be disappointed.  K&M is simply unrivaled in every way.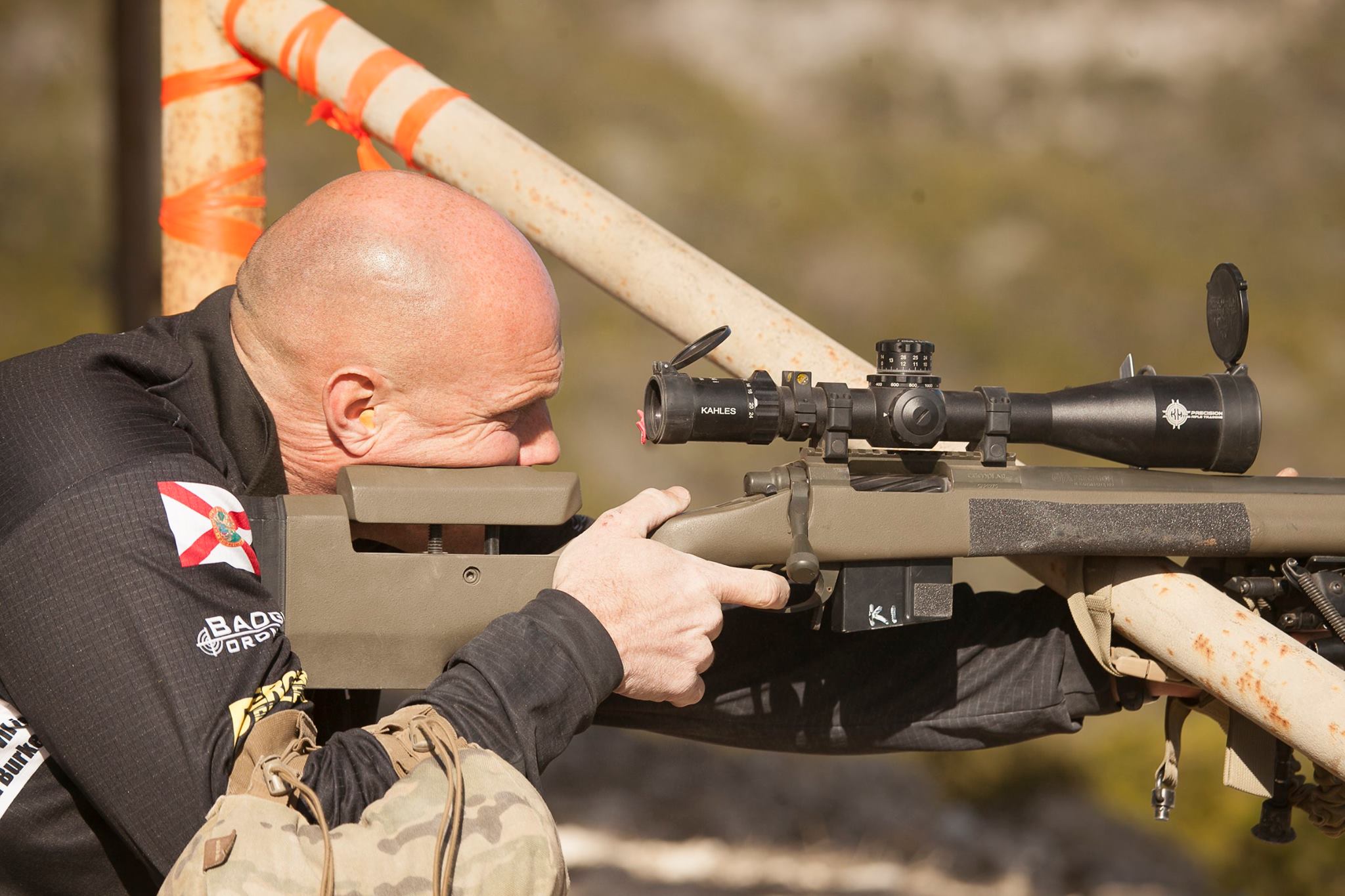 Shannon Kay
Owner and Primary Instructor
Major(R) Shannon Kay is the owner, and primary instructor. For 20 years he operated in both conventional and Special Operation units, with multiple deployments in support of the Global War on Terror. Shannon has served as an Infantryman, Team Leader, Sniper, Sniper Team Leader, Squad Leader, Scout Team Leader, Sniper Section Leader, Sniper Instructor, Platoon Sergeant, Platoon Leader, Scout Platoon Leader, Ranger Instructor, Company Commander, and Battalion Operations Officer. Shannon is a graduate of both the US Army Sniper School and the Special Operations Target Interdiction Course.
Throughout his career, Shannon has expertly trained hundreds of students while instructing at the US Army Sniper School and has traveled the country conducting mobile training courses for snipers, designated marksmen, and close-quarters marksmanship. Shannon assisted with revising the US Army FM 23-10 (Sniper Training) to what is now FM 3-22.10 (Sniper Training and Operations). He was also involved in the development of the provisional US Army Sniper Advanced Course MTT and the Sniper Employment Course. Shannon participated in the initial testing and fielding of the M110 SASS. Subsequently, he facilitated the addition of the M110 curriculum into the US Army Sniper Course.
In 2005 Shannon expanded his training and started instructing local law enforcement and civilians privately using their own facilities and by word of mouth. In 2011 he opened K&M Precision Rifle Training and was the chief designer of the now Altus Shooting Center. In 2015 Shannon designed, built, and relocated his operations to his expanded flagship facility, the K&M Shooting Complex in Finger, Tennessee.
Throughout the years Shannon has worked in research and development with the industry's top manufacturers. He has designed reticles for US Optics and Kahles Optics. He has also assisted in numerous other projects across the entire spectrum of the precision rifle discipline, including RD for the development of the Trigger Tech Diamond Triggers, range design(s), consulting, etc.
Shannon has graduated from the US Army Airborne School, Ranger Course, Air Assault Course, Pathfinder Course, Ranger Indoctrination Program, Special Operations Combat Diver Qualification Course, Sniper Course, Special Operation Target Interdiction Course (Level I), Army Instructor Certification Course, Officer Candidate School, Infantry Officer Basic Course, Maneuver Captains Career Course, and the Tactics Certification Course.
Shannon's awards and decorations include the Silver Star Medal, two Bronze Star Medals, two Purple Heart Medals, three Meritorious Service Medals, six Army Commendation Medals, six Army Achievement Medals, the Valorous Unit Award, Meritorious Unit Award, Army Good Conduct Medal, National Defense Service Medal, Afghanistan Campaign Medal, Iraqi Campaign Medal, Non-Commissioned Officers Professional Development Ribbon. Global War On Terrorism Expeditionary Medal, Global War On Terrorism Service Medal, Army Service Ribbon, Overseas Service Ribbon, NATO Ribbon, Expert Infantryman's Badge, Combat Infantryman's Badge, Parachutist Badge, Air Assault Badge, Pathfinder Badge, Special Operations Combat Diver Badge, and Ranger Tab. Shannon earned a Bachelor of Science Degree in Liberal Arts from Excelsior College.
Shannon is an avid competitive shooter when his training schedule allows time. He has had numerous 1st place finishes in the nation's major PRS precision rifle matches and has led the PRS professional and regional season points standings.
Shannon served on the Precision Rifle Series Committee promoting and assisting with the growth and development of the precision rifle discipline through local and national level competitions from 2012-15. In 2016, he founded the Southeastern Precision Rifle Club Association to continue to increase opportunities for the long-range shooting community. Before it's sale in 2017, Shannon assumed the Precision Rifle Series Director role and launched the PRS Clubs Series; a national precision rifle club-based competition series. In 2019 he became the Director of the PRS and tripled its growth over the course of 5 years. Today Shannon continues part owner of the series and works in support of the organization as the PRS Assistant Director.
Shannon has been shooting for GA Precision since 2005 and is also sponsored by Kahles Optics, Area 419, Hodgdon Powder, Armageddon Gear, Trigger-Tech, Bartlein Barrels, and Manners Stocks.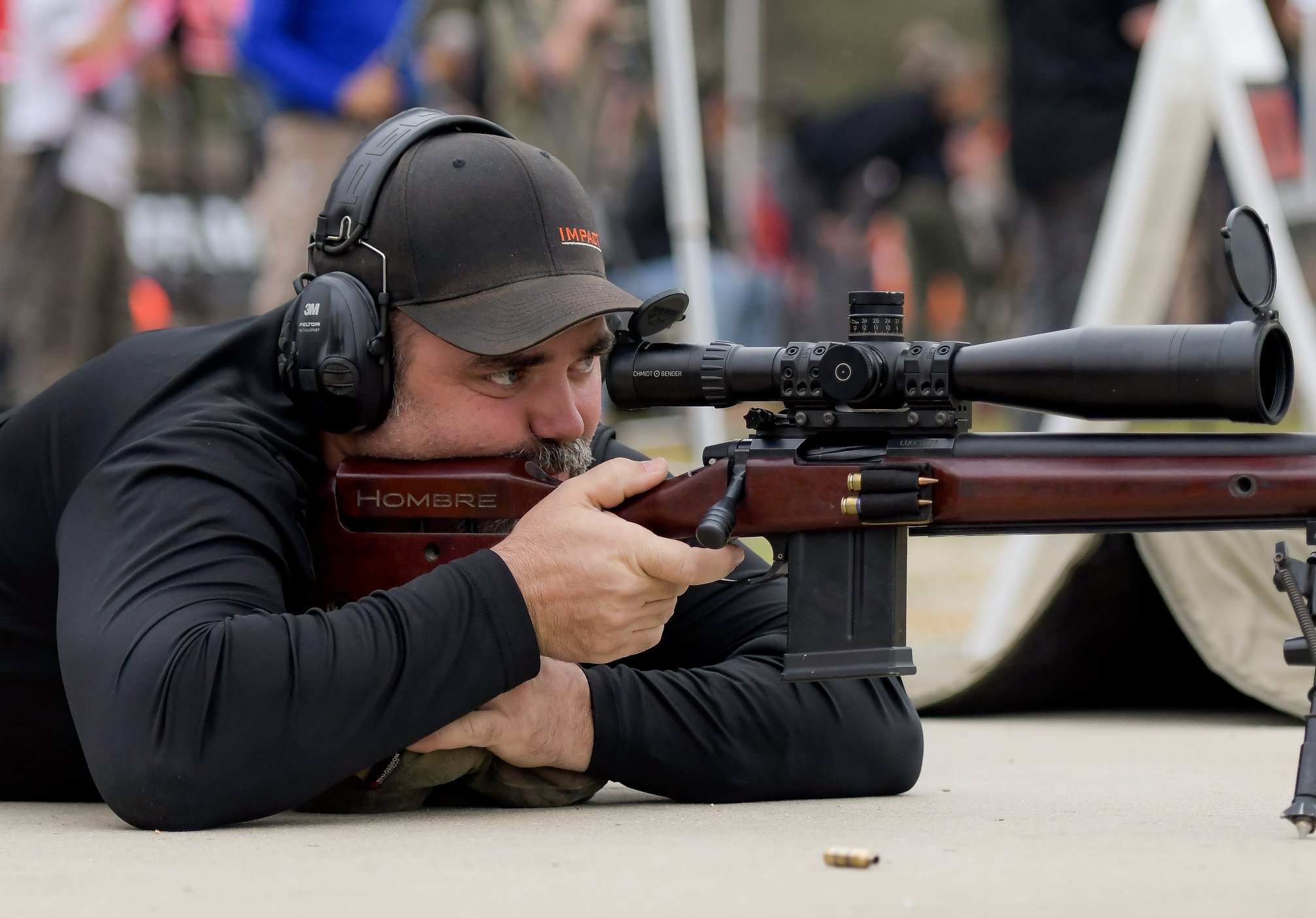 Brandon Hembree
Instructor
Brandon Hembree is a Georgia native and an avid sportsman. His infectious love of the outdoors and passion for people and challenges has led him to venture into archery and long-range precision rifle competitions across the nation, immediately rising among the ranks. Entering the Precision Rifle Series in 2012, Brandon has competed professionally in championship-level precision rifle matches for over a decade. He has six national level 1st place finishes in the Precision Rifle Series and has earned 2nd place in the Top Lifetime PRS Standings shooting over 90 matches. During the 2021 season, he brought home a coveted PRS bullet trophy, finishing 9th out of thousands of PRS competitors. Being on top of the podium every single year, with numerous wins, Brandon has repeatedly led both the PRS Pro Series and Regional Series standings throughout his career.
His genuine sportsmanship, remarkable knowledge of reloading and load development, comprehensive training expertise, and gunsmithing talents are respected across the community. Brandon shoots competitively on Team K&M Precision Rifle Training and now serves as an instructor at K&M Shooting Complex where he is an accomplished mentor and teacher, sharing his passion for the sport with others. He is a well-known ambassador of the sport and currently represents many industry leaders who align with his core values of faith, family, and country including Foundation Stocks, Impact Precision, Exodus Rifles, Geo Ballistics, Alpha Munitions, American Precision Arms, Kahles Optics, Krieger Barrels, Berger Bullets, Accu-Tac Bipods, RCBS, Bix & Andy USA, Hoppe's, Armageddon Gear, and Federal Premium.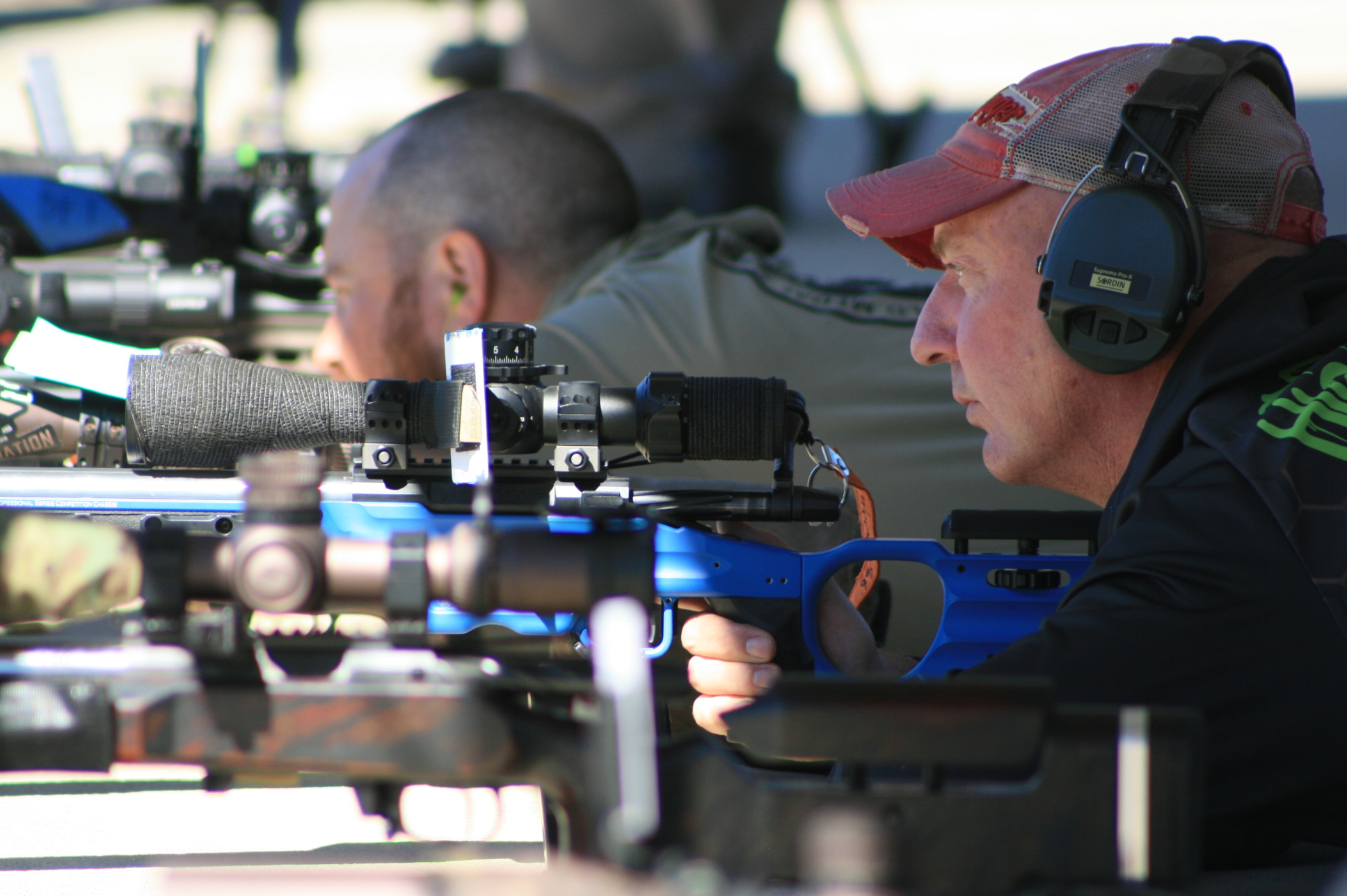 Cole Higginbotham
Assistant Instructor
Cole Higginbotham, a west Tennessee native, and avid outdoorsman has seen an incredible level of competitive success in a short time period. He began his journey as a top competitor in the Precision Rifle Series after taking a K&M course with his son Wyatt a few years back, aiming to be a better hunter, and he has truly caught the bug ever since! Cole's passion for precision rifle shooting and the outdoors has taken him all over North America from the hills of Tennessee to the Mississippi Delta, into the Mountains of Colorado, and the Yukon where he has successfully hunted both big and small game.
With his foundation as a K&M alumnus, Cole has shot a remarkable 65 PRS matches in just two years, more than the majority of seasoned PRS competitors with ten or more years of experience. 2022 was an exceptionally impressive year for Cole Higginbotham, placing 2nd in the highly competitive PRS Southeastern Region, 17th in the national PRS Pro Series Open Division Standings, and 9th amongst the nation's most elite professional shooters at the 2022 AG Cup. He has been on top of the podium with numerous wins in PRS matches, as well as led the PRS season standings most of the year in 2022. Cole has eight top-ten finishes in national Pro Series PRS matches and has more than 25 top-ten finishes in the PRS Regional Series in just two short years!  Cole was quickly recruited to join Team K&M Precision Rifle Training and now serves as a K&M Instructor and shooting team member; where he serves as a mentor and teacher, sharing his passion for the sport with others.
Cole is sponsored by Kahles Optics, GA Precision, Bartlein Barrels, Masterpiece Arms, Impact Precision, and Fatboy Tripods.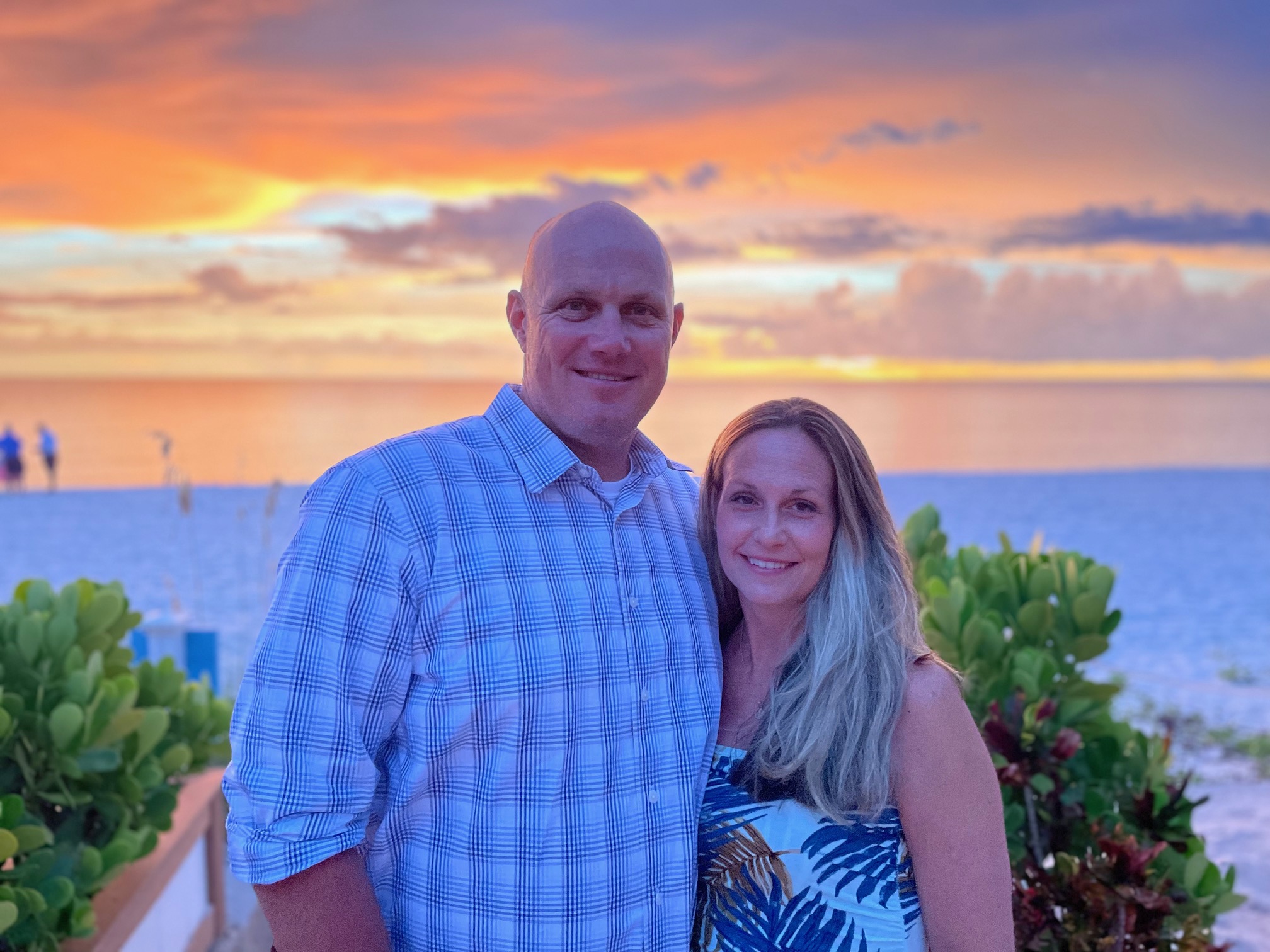 Julie Kay
Operations and Marketing Director
Blessed as a mom of four incredible kids and wife to owner Shannon Kay, Julie is the Operations and Marketing Director at K&M and is responsible for the day-to-day operations as well as creating and accelerating the company's marketing strategy and brand recognition. She is focused on driving the company vision, building the K&M family of alumni, and providing K&M's members and facility guests with the most preeminent long-range and firearm training facility in the nation.
From 2019 – 2023, Julie was the co-owner and Marketing Director of the Precision Rifle Series, the most widely recognized precision rifle organization in the world, structuring yearly points races for thousands of competitors in both the PRS Pro-Bolt Gun Series, PRS Regional Series, PRS Rimfire Series, and PRS International Series cultivating opportunities for shooters at every level. She was accountable for the development and growth of the series and expedited the rebuilding of the company's brand.
Julie has significant experience in event management, branding, public and investor relations, strategic planning, revenue management, and organizational design. Alongside Shannon Kay, she is the organizer of the largest and most sought-after precision rifle matches in the world, including the K&M Kahles Precision Rifle Competition and the Bushnell Elite Tactical GAP Grind Pro/Am hosted annually at K&M Shooting Complex and featured each year on Shooting U.S.A. and the Outdoor Channel.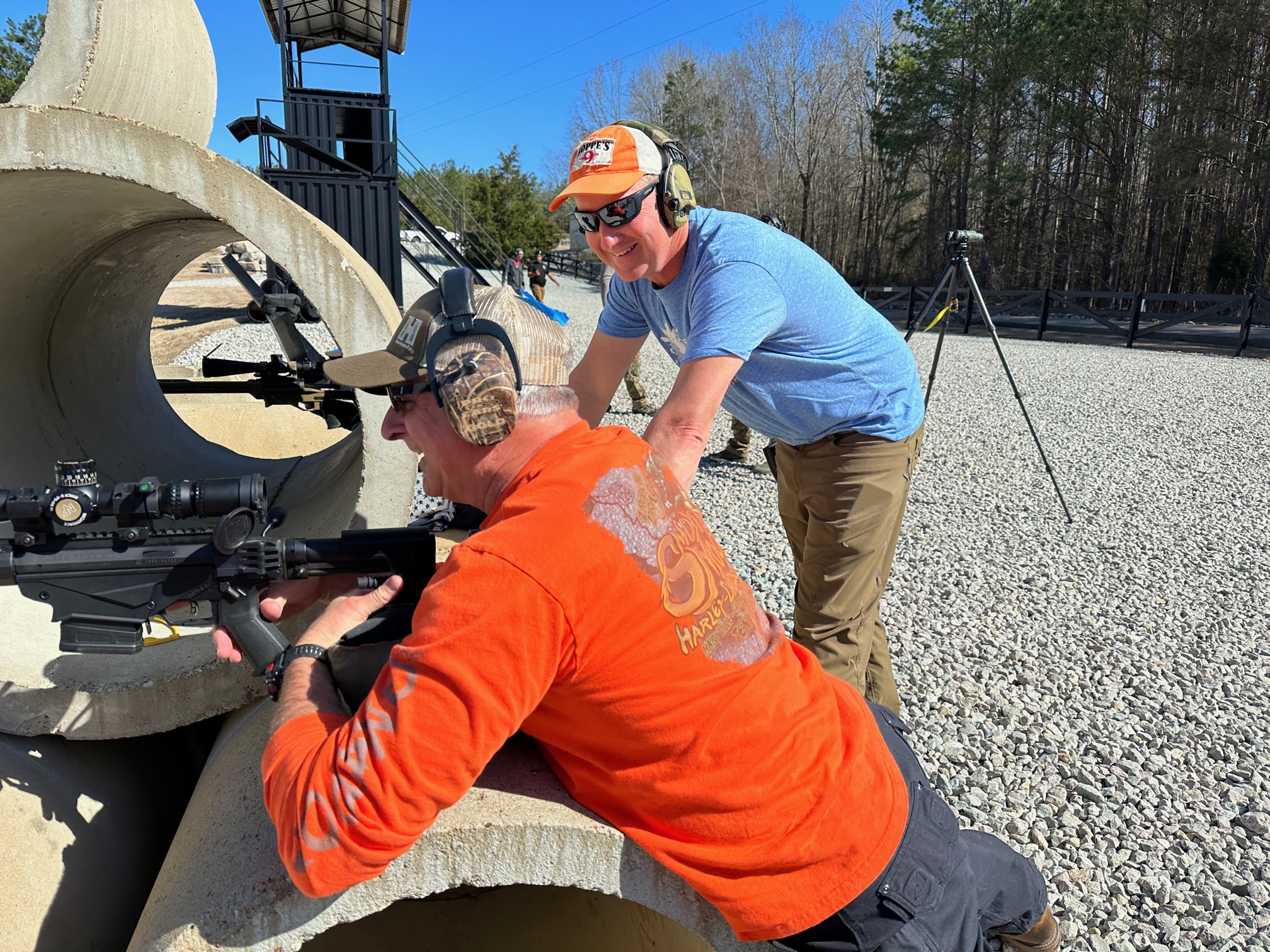 Jay Weatherford
Instructor
Born and raised in West Tennessee, Jay Weatherford has served our local community as a McNairy County Commissioner in the 4th District for over 16 years. As a lifetime outdoors enthusiast, avid hunter, and fisherman – marksmanship has been a part of Jay's life since 10 years of age. Honing his skills for more than three decades, Jay brought his talents and skills as a dedicated outdoorsman to K&M in the fall of 2019. He first joined our family as K&M's Property Manager and has quickly become an integral partner in the success and further development of the facility. Spending countless hours implementing facility improvements and designs, Jay is our resident expert in cutting-edge long-range rifle facility advancements.
Moreover, Jay truly enjoys the mental and technical challenges of long-distance shooting and gunsmithing. He readily shares this passion as a K&M instructor with our students. Even more than shooting and building rifles, Jay takes great joy in helping both new and experienced shooters get into the sport. Blessed with Tennessee charm, Jay's gracious and good-natured southern hospitality helps K&M students to feel immediately at home and welcome.
Mike Rogan
Assistant Instructor
Mike is a U.S. Navy veteran who served as a CSAR (combat search-and-rescue) Rescue Swimmer and Naval Aircrewman for 10 years. During Mike's tenure in the Navy, Mike served with UN forces with IFOR during Operation Joint Endeavor, including a supporting role in the Mrkonjić Grad incident. Mike was deployed to various duty stations in Europe and both Central and South America where he operated in CSAR missions and training as part of COMSOLANT.
Mike has been participating in competitive shooting from a very young age, however, long-range precision shooting has been Mike's primary shooting passion for well over a decade. He has numerous podium and Top-10 finishes throughout his long tenure. He is a seasoned competitive shooter and is consistently in the running in championship-level long-range precision matches. He is currently shooting for Team K&M Precision Rifle Training and is additionally sponsored by Kahles & Swarovski Optics, GA Precision, Bartlein Barrels, Manners Stocks, and Armageddon Gear. Mike takes a very active role with new shooters and enjoys serving as an ambassador for the sport, always encouraging those willing to learn and have fun.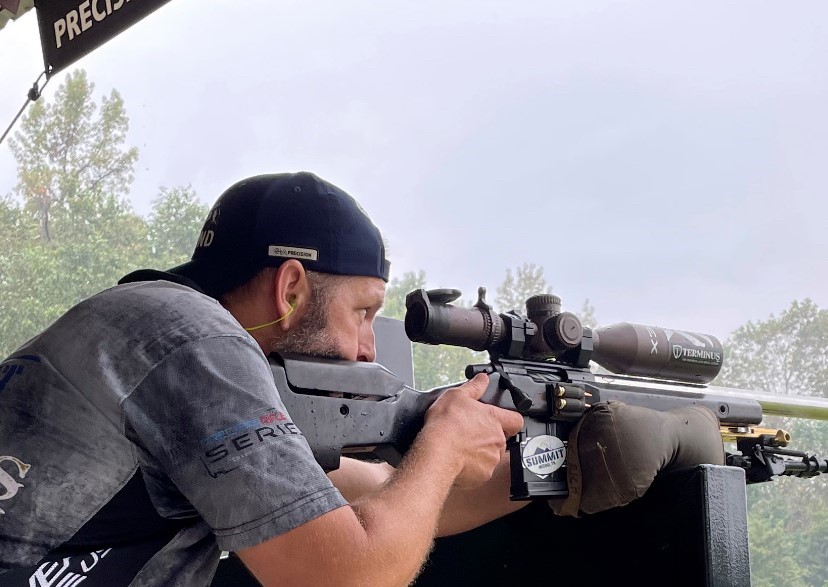 Kevin Rich
Assistant Instructor
Kevin Rich grew up in West Tennessee and his love for the outdoors and shooting began at an early age.  His passion for deer, waterfowl and upland bird hunting has taken him from the swamps and hills of Tennessee to the prairies of North Dakota.  His competitive shooting career began with local IDPA and transitioned into pistol/carbine and 3-gun competitions.  After shooting his first precision rifle match in 2018 he caught the bug and never looked back, becoming a member at K&M and a regular on the PRS circuit.  Among his achievements in the PRS, he won the 2020 PRS Southeastern Region Finale, has several top 10 finishes, and qualified for the PRS Pro Series Finale in 2020 and 2021.  Out of all the matches he's shot, he says his favorite each year is the GAP Grind where he has the chance to mentor a newer shooter and welcome them into the sport.  Joining the K&M team in 2021 gave him even more opportunities to share his knowledge with up-and-coming shooters.
He resides in Humboldt, TN, and has worked in manufacturing operations for over 20 years producing products ranging from consumer goods to armor for MRAP vehicles.  He is currently the Operations Manager for Novolex/Duro Bag in Jackson, TN.  When he's not hunting or shooting he enjoys spending time with his wife and four granddaughters and sharing his love for the outdoors with them.
Kevin is sponsored by Kahles Optics, Triggertech Triggers, Manners Stocks, Armageddon Gear, Terminus Actions, and Hart Rifle Barrels.