K&M Precision Rifle Training Shooting Complex
Simply Unrivaled
K&M Shooting Complex Overview
K&M Shooting Complex was designed to be the preeminent training facility in the nation. A comprehensive plan was shaped by decades of experience in the community and a broad comprehension of the best ranges, military facilities, and shooting complexes across the country. Routinely referred to as the "Augusta National" or "Disney World" of training facilities, the K&M Shooting Complex was drawn from the ground up, designed, and built for the exclusive purpose of facilitating our training. Our students benefit from a wide-ranging and complete curriculum where the training program dictates the facilities, not the other way around.
The Complex offers a scenic yet demanding environment that is ideal for real-world training, year-round. The facility's extensive acreage enables the use of over a dozen different ranges simultaneously. The 270-degree span of impact area enables engagements with varying winds, wooded areas, urban areas, and open field targets. The facility was purposely designed and built to maximize time and training effectiveness.
K&M supports and trains various Military/Special Operation Units, SWAT/SRT Law Enforcement Teams, civilians, and leading competitors from across the nation. K&M is also the home of the largest national-level shooting competitions and has established a reputation as one of the elite firearms training facilities across the country.
K&M's unparalleled training facility is not to be outdone by our expansive onsite lodging options, immaculately maintained grounds, and upscale atmosphere. We have spared no expense to enhance an unforgettable K&M experience. Truly unlike any other training facility and loaded with amenities, our students can choose from a variety of exceptionally clean and well-appointed quarters nestled in spectacular scenery!
If you are attending a course, planning a private training event, or scheduling a facility rental – additional information, photos, and video tours of K&M ranges, lodging and amenities can be found in the videos/links below. Come train us and discover why K&M instructs more precision rifle shooters than any other non-government entity in the nation! 
Make sure to visit our Facebook page for more photos and more information  – we are always expanding!
K&M does not allow day-use visitors.  If you are interested in joining us as a K&M Member please click the link below for more information.
K&M Shooting Complex Features
1200 Yard Known Distance Range
1100 & 800 Yard Field Fire Range
750 & 600 Yard Field Fire Range
500 Yard Mover Range w/ 4 Automated Mover Systems (150, 300 &  500 yards x 2)
375 Yard Rimfire Range w/ Automated Mover System
850 Yard Unknown Distance Range w/ Automated Mover System
500 Yard Utility Range
700 Yard Urban Range
500 Yard Urban Scenario Range
300 Yard Carbine Assault Complex w/ Automated Mover System
Ten 270 Degree Pistol and Carbine Bays w/ 2 Automated Mover Systems
Numerous covered firing positions, 4 towers, 6 mock-up shoot houses, various real-world props, and obstacles
Full-Service Pro Shop
Automated Classroom with room for 30 students
Executive Clubhouse and Gym
Three Private Cabins with room for 3-6 people (kitchenette, full bath, Wi-Fi, cable.)
Private Guest Lodge with room for up to 8 people (Wi-Fi, cable, kitchen)
Private Lake Lodge with room for up to 9 people (Wi-Fi, cable, kitchen)
Members/Student Bunk House with room for up to 26 people (Wi-Fi, Cable, kitchen)
8700 Square Foot Pavilion with audio/visual automation
11 RV hookups (50 AMP)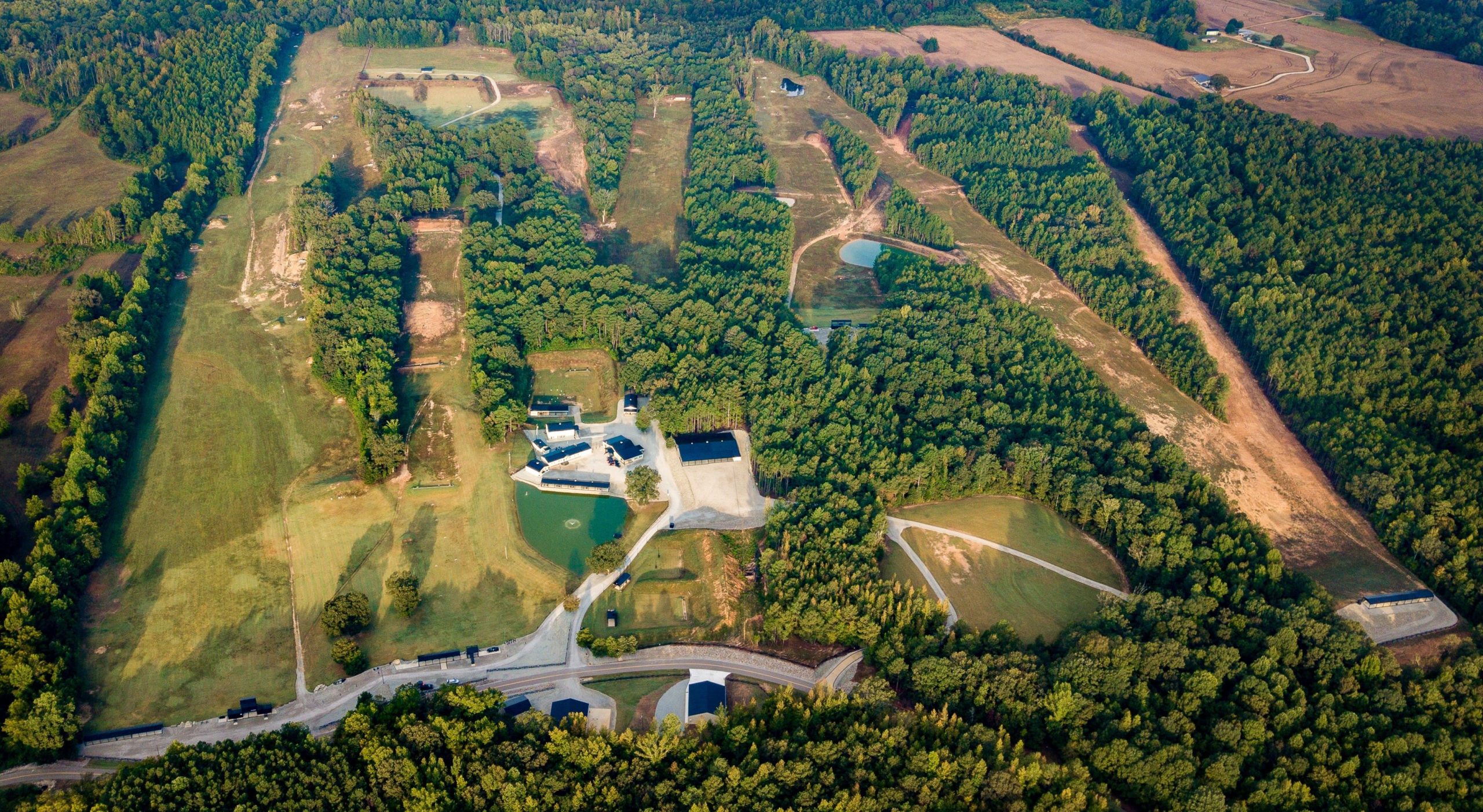 K&M Shooting Complex Overview Video
K&M Shooting Complex Facility Video
K&M Lodging and Amenities Video
K&M Lodging
Linked below are additional K&M Lodging information, details, videos, and photos for each lodging option. K&M lodging should be selected during registration for our courses and competitions on their respective pages. If you are already registered and would like to upgrade or add lodging, you may do so below.
K&M Amenities
Pictured below are additional K&M amenities.  See the K&M Lodging and Amenities video for more information and details.
Interested in Conducting Your Training Event at the K&M Shooting Complex?
Please contact us regarding facility use. We offer complete and partial usage to Military, Law Enforcement, and Civilians. We will combine training, customize usage or start a training program based on your requirements. Short and long-term contracts are also available. If you are looking to hold a corporate event, conduct training, or host a competition and are interested in using the K&M Shooting Complex please contact us for availability and pricing.