K&M Military & Law Enforcement Division
Smart - Fast - Precise - Lethal
K&M Military/LE Training
K&M's Law Enforcement and Military Tactical Training Division provides formal firearm training to law enforcement, military, government, and private sector organizations. Our comprehensive training curriculum encompasses classroom learning, practical exercises, and assessments to ensure performance measures are set and met. We offer realistic and demanding courses for operators at all levels of experience and skill. Our cadre provide a professional and continuous hands on mentorship approach, ensuring a valuable learning experience throughout the process. We understand that our students come from different backgrounds with varying degrees of proficiencies. Our training is based on real world experience, proven up to date training techniques/curriculum and treating people with respect. Our training utilizes our unrivaled training facility and provides the tactical and practical realism that others simply cannot offer.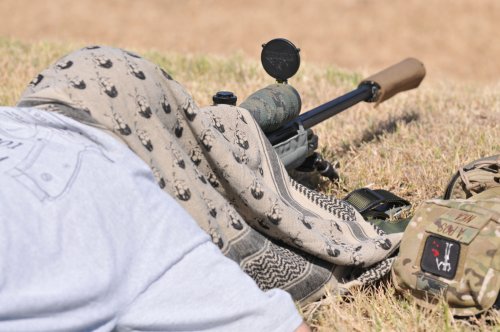 We utilize combat proven and competitively accomplished cadre. The diversification of our instructors provides a broad perspective and the best talent available from Special Operations, Law Enforcement, Military Instructors and Civilian Competitors. This unique blend of expertise and experience, combined with a dedicated and purpose built facility, is simply unrivaled. It allows us to offer the most efficient and professional training available.
To request training for your unit/group/agency please contact us for availability and pricing. Custom or modified courses are done often and by request to fulfill Police Department and Military unit requirements. Integrating different handgun, carbine and long range disciplines is common and available. K&M can provide custom or specialized training courses or just simply provide the ranges and training areas required conduct your training.  Please contact us to discuss your particular needs.
NOTE: Courses/facility may be closed at the request of the host agency and restricted to their personnel only.