Description
CONGRATULATIONS!
As a recipient of this link you are officially one of the top performing competitors in the PRS AG Cup Series.  As one of the most elite shooters in the country you have qualified and been selected to receive an invitation to attend the 2022 AG Cup Championship.  Please accept our personal congratulations for your outstanding achievements this season!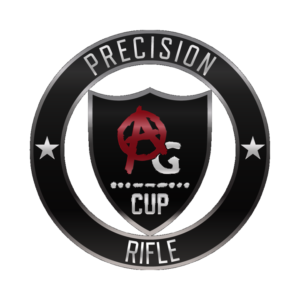 You have outperformed your peers, earning your opportunity to compete for a cash payout at this years Championship held at the world class K&M Precision Rifle Training Facility.  The AG Cup will run as a three-day event in which competitors will first compete in a traditional 20 stage two-day match.  The top 10 will advance to day three and an additional five shooters will advance based on a combination of their two-day score and season AG Series points.  We cannot wait to see how it all shakes out!

Once again, Shooting USA will feature the event on the Outdoor Channel and all eyes will be on the event, in real time, through live podcasts via Precision Rifle Network, The Shooters Mindset and others. We invite you to be a part of one of the most unique and ultra competitive precision rifle events of the season.
Please read further for AG Cup registration information and timeline of the competition.  We have many incredible events in store for both the shooters, sponsors, and AG Cup RO's.
Tom Fuller
Armageddon Gear
Timeline
Thursday, 8 Dec 2022 – Range Open & Mandatory Shooter Reception 
10:00am – Zero Range, 1200 Yd. Range, Mover Range Open
4:00pm – Range closed
5:00pm Mandatory Shooter Welcome Brief & Reception – cocktails and hearty appetizers
 
Friday, 9 Dec, 2022 – Day 1
7:30am – Safety briefing
8:00am – Match starts
4:00pm – Day 1 Complete & Stage Wins Awarded
4:30pm – Catered Dinner in the K&M Clubhouse
Saturday, 10 Dec, 2022 –  Day 2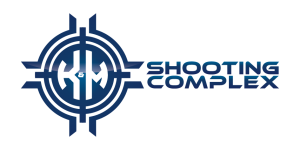 8:00am – Day 2 starts
4:00pm – Day 2 Complete, Stage Wins Awarded, and Shooter Advancement Determined
4:30pm – Catered Dinner in the K&M Clubhouse
Sunday, 11 Dec, 2022 –  Day 3
7:30am – Day 3 starts
3:00pm – Match ends
3:05pm – Awards & AG Cup Ceremony
5:00pm – Fireworks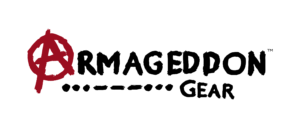 Lunches will be catered by Lenny's Subs and will be delivered to you and your guests during the match.
Round Count is 120 rounds per day, but we recommend 380, plus what you need to zero/gather data with.
Registration
Registration is now open – Shooters will have two weeks to register for the event.
November 25th – Registration will close.
Match Fees:
$375 –  AG Cup Match Fee (this includes match fee, meals and beverages/alcohol for the shooter)
$515 – AG Cup Match Fee & + 1 additional guest (this includes match fee, meals and alcohol for the shooter & guest)
$655 – AG Cup Match Fee & + 2 additional guests (this includes match fee, meals and alcohol for the shooter & x2 guests)
If you plan to bring a guest(s) with you to the event, please select this option during registration. Changes after registration will not be possible. This will cover their costs during the event. Approximate costs are below. 
Boxed Lenny's Subs Lunches $12/person x 3 days = $36
Catered Dinners $25 per person x 3 days = $75
Beverages/Alcohol x 3 Days = $30     TOTAL = $140 per person
Squads
Squads will be determined by shooter rank in the AG Series.
***READ THIS PLEASE***  All match payments are not refundable and under no circumstances can be transferred to a future match. Shooters should not register unless they intend to shoot the match. 
AG Cup Match Format
The AG Cup will run as a 3 day event.
Invites will be extended to all qualified shooters who competed in the PRS AG Division during the season.
The shooters will first compete in a traditional 20 stage 2-day match. The top 10 shooters from the 2 day portion will move on to day 3. An additional 5 shooters will also move on to day 3 based on the total of their 2-day percentage score (40%) and their season AG points (60%).
There will again be several aspects of the AG Cup that will be different from a standard match, but the stage design, target array, sizes and shooting challenges will be in keeping with what would be expected in a national level PRS AG Cup Qualifier match.
Be prepared to discuss on camera, your shooting accomplishments, equipment, and general bio type info. This may include a sit down interview for competitors that make the cut to the last day, as well as "on the spot" interaction during the match.
AG Cup winners will be awarded with cash winnings and AG Cup trophies by Armageddon Gear at the AG Cup hosted at K&M Shooting Complex.
Conduct of the Cup
The field of competitors will be divided into five squads and will compete on days one and two in a traditional 20 stage 2 day match.  On day 3 the field of 15 competitors will be divided into two squads.
All squad members will receive their stage brief at the same time and the squad will be allowed 5 minutes after the brief for questions, target identification, and observation. After this 5 minute period, competitors will move to a designated holding area that is away from the stage, and will move to the stage in shooting order.
Once a competitor arrives at the stage they will have 30 seconds to observe the targets and wind conditions, competitors may use their own glass or both to observe. After the 30 seconds the competitor will begin the stage on command.
Tie-Breaker Stages will be stage 20 for the 2-day portion and stage 30 for the final day and will operate in accordance with PRS rules for score and time.
Scoring will be standard PRS scoring with 1 shot equals 1 possible point.
Each stage will have a determined winner based and highest points and fastest time, used to determine any stage wins.
K&M Shooting Complex will be off-limits to any competitor for 30 days prior to the start of the event. The AG Cup will be an individual event. No competitor will have the benefit of conversing with another competitor during the course of fire and no competitor will be allowed to share information about wind or any other aspect of shooting the stage that may potentially assist another competitor. Any such information shared during the shooting day between competitors will be ruled as cheating and both competitors will receive a match DQ. Competitors are encouraged to bring friends and family as spectators, however if a guest chooses to observe a course of fire, that guest is not allowed to have contact with any competitors that have not yet completed that particular stage (including phone messages).
Lodging
RV Parking
K&M RV Slots are available. Please email julie@kmprecisionrifletraining to reserve a spot and make payment.  These are not available on the website. The K&M Guest Lodge and Cabin have already been reserved.
Local Hotels
Listed below are a few hotels in Jackson, TN area – they are a ~45 minute drive to the K&M Shooting Complex.
Americana Inn  550 Sanford Street, Henderson, TN 38340 (731) 989-0111 (20% discount for mentioning K&M – closest hotel, cheap, but not as nice as others)
Courtyard by Marriott Jackson 200 Campbell Oaks Dr, Jackson, TN 38305 (731) 422-1818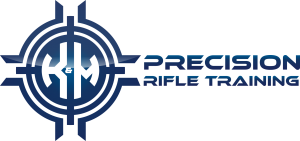 SpringHill Suites by Marriott Jackson 2407 Christmasville Cove, Jackson, TN 38305 (731) 240-1500
Best Western Carriage House Inn & Suites 1936 Highway 45 Bypass, Jackson, TN, 38305 (731) 664-3030
Fairfield Inn & Suites by Marriott Jackson 1335 Vann Dr, Jackson, TN 38305 (731) 736-4550
Days Inn Jackson 1919 U.S. 45 Bypass, Jackson, TN 38305 (731) 668-3444
Comfort Suites 61 Casey Jones Lane, Jackson, TN 38305 (731) 868-1700
Holiday Inn Express & Suites Jackson Northeast 55 Parkstone Place, Jackson, TN 38305 (731) 736-1174
La Quinta Inn & Suites Jackson 2370 North Highland, Jackson, TN 38305 (731) 664-1800
Airports
Memphis International Airport – 100 miles
Nashville International Airport – 147 miles