Description
GA Precision and Bushnell Tactical proudly announce the 2024 "GAP Grind/Bushnell PRO/AM".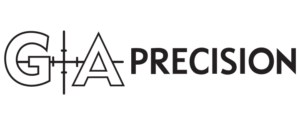 The largest and most sought-after Precision Rifle Match in the world. In association with The Precision Rifle Series, this year's match format will again be a Professional/Amateur (PRO/AM) Individual and Team Match to promote sportsmanship and welcome new shooters to the competition scene. Top competitors, new competitors, and everyone in between from around the country are invited to attend. The match will be hosted by K&M Precision Rifle Training at the K&M Shooting Complex in Finger, TN.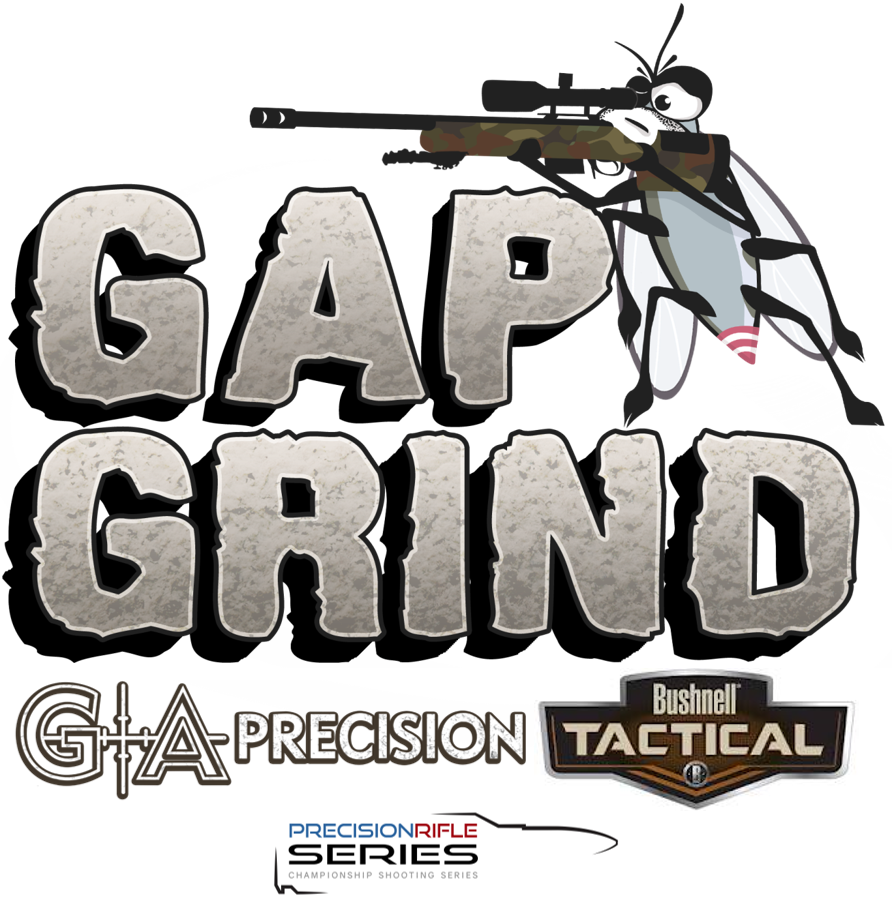 The competition will be a high-tempo match with minimal "downtime" between stages. Competitors can expect 20+ stages throughout the weekend. The course of fire will test and train disciplines from across law enforcement, military, and practical marksman spectrums. Competitors can expect engagements at an assortment of steel, reactive, paper, and automated moving targets to 1200 yards. Target size will vary in difficulty based on the shooter's position, distance, and time allotted. Most stages will include "stressors", either time and/or movement. All scoring will be transparent, balanced, and fall within strict guidelines in order to reward the most consistent shooters/teams. The competition will require 200 rounds to complete the course of fire and is caliber restricted to 300 WinMag and below. The course of fire will be made public at the start of the competition on Friday at 3:00 p.m.

Competitors will compete as individuals and as a team; scores will be maintained for both. Trophies will be awarded to the top 5 teams, the top 5 professionals, and the top 5 amateurs.  Each team member will shoot a similar course of fire with modifications for the Amateurs. Professionals will shoot first and unassisted. The Amateur with shoot each stage with the Professional's assistance. Scores for both days will count toward team standings and individual standings. This will allow Precision Rifle Series shooters the ability to earn 2-day PRO Series points for this match.  Amateurs will not acquire PRS PRO Series points but may earn PRS Regional Series points. Utilizing this format we are able to keep the welcoming PRO/AM mentorship atmosphere and allow the Precision Rifle Series competitors to gain individual PRS points.
---
Sponsors
Thank you to all of the sponsors who support the match, shooters, and awesome prize table each year at this incredible event.
---
Guidelines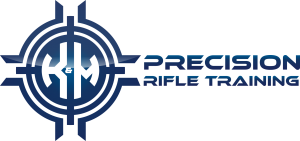 Consider yourself a Professional Shooter if any of these things apply to you:
1. If your average 2 day match score(s) exceed 50 PRS points.
2. If your average one day club score(s) exceed 75 PRS points.
3. If you have competed in a Rimfire national or regional finale and score(s) exceeded 70 PRS points.
4. If you have scored higher than 80% PRS points in past GAP Grind PRO/AM as an amateur.
5. If you have a Jersey, Sponsors, seasoned shooter in another discipline, etc. You are a Pro. (Get with us for exceptions – Jr under 18 years old, Senior Shooters, etc)
Please use your most recent three match scores to calculate your averages.
The intent of this unique match is to help a NEW OR STRUGGLING SHOOTER. Please send the match directors (George Gardner:  A10xrifle@aol.com or Shannon Kay:  Shannon@KMPrecisionRifleTraining.com) an email if you are unsure which level to compete in. MDs reserve the right and will "class up" shooters across the PRO/AM categories based on match performance post-sign-up, during the match, and as information becomes available. Please don't be "that guy" and stay in contact with us as you improve throughout the year. Help us maintain the integrity of and the "Spirit of the Grind" that all have come to enjoy. 
---
Timeline
4 October, 2024 – Tune-Up, Registration and Zero Range Open
8:00 am – Tune-up begins – Range open
3:00 pm – Tune-Up Complete – Range Closed
3:00 pm until dark – All competitors must sign in at the facility – 100yd zero range open
5 October, 2024 – Match Day 1
7:00 am – Welcome and safety briefing
7:30 am – Match Starts
4:30 pm – Day 1 complete
4:31 pm – BBQ & Beer
6 October, 2024 – Match Day 2 
7:00 am – Day 2 starts
3:00 pm – Match Ends
3:30 pm – Awards/Prize table
---
Tune-Up
Competitors are invited to join us on Friday the day before the match for the Tune-up.  K&M will open the 1200-yard and Mover Ranges for data confirmation, the chance for competitors to practice engaging moving targets, and for PRO/AM teams to practice working together as a team.  All props and other K&M infrastructure on those ranges will be available for shooters who want some additional training time at our world-class complex.  No shooter or team will be allowed to practice or have knowledge of any stage from the match.  All competitors must sign in before shooting and be issued a wristband.  COF books will be issued only after teams are finished with the tune-up.  Wristbands will then be cut off and competitors will no longer be allowed to return to the firing lines. Tune-up hours are from 9 a.m. to 3 p.m. on the Friday before the match.  The cost for the tune-up is free and sponsored by K&M Precision Rifle Training to promote the spirit of the match and "give back" as many did for us when we were new shooters.
---
Registration
OPEN REGISTRATION BEGINS ON 3 June 2024 @ 9 AM CST – FOR COMPLETE TEAMS
OPEN REGISTRATION BEGINS ON 5 June 2024 @ 9 AM CST – FOR INDIVIDUALS THAT NEED TO BE PAIRED
***READ THIS PLEASE***  All match payments are not refundable and under no circumstances can be transferred to a future match. Shooters should not register unless they intend to shoot the match. If a shooter desires to sell their slot, they must contact K&M with a replacement name and email prior to 10 business days before the tune-up day. Any exchanges past this date will not be permitted. 
Registration will be done on a transparent first come first serve basis through our website; the match will be limited to 300 competitors or 150 teams. Competitors may register as a team or as a single shooter. Single professionals and single amateurs will be paired up prior to the match. To secure a slot shooters must register online, no other form of registration or payment will be accepted. Once registration is complete you will receive a confirmation email. The online cart will not accept payments until 1 June 2023 @ 9 AM CST. Once the match is full the site will no longer take registrations. If you want to be put on the wait list or have questions, please send an email to info@kmprecisionrifletraining.com. Wait-listed personnel will be contacted when/if slots open.
Emails with squadding information will be sent to pro competitors NLT 15 August 2024.
---
Lodging
K&M offers onsite accommodations including the K&M Guest Lodge, Cabin, and RV Parking Spots to our registered competitors during competitions. Space is limited and these offerings typically sell out months in advance.  Please see below for details and registration information.
---
K&M Guest Lodge





K&M's Guest Lodge is for those who want to share in the K&M camaraderie by day but desire their own space to retreat after hours! With no travel time, this exceptionally clean and well-appointed lodge is in the heart of the K&M Shooting Complex. It is the perfect upgrade for those who must have their own space, without the hour drive to local hotels. The lodge is also a great option for couples, families, or ladies who do not care for our bunkhouse-style lodging. From the moment you step through the front doors, you will notice the beautiful and inviting, open-concept design, with stunning natural wood, from the floor to the cathedral ceiling. The bright and warm atmosphere of the main area makes this the perfect setting for you to relax and unwind. Settle in on the soft leather sofas to watch a movie on the large, flat-screen television or simply enjoy the solitude the K&M Lodge offers. When you are ready, prepare your meals (not provided) in the fully stocked eat-in kitchen, featuring gorgeous granite countertops, custom wood cabinets, and stainless steel appliances. Everything you need is right at your fingertips including a coffee station (Single Cup Keurig and Classic Pot Coffee Brewing), glassware, silverware, pots & pans, utensils, paper goods, and an abundance of supplies and cooking basics. For your stay, The K&M Lodge offers five comfortable, private bedrooms complete with linens. Three private rooms each offer a queen and a twin bed; two of the rooms have one queen bed each. There are two large, beautiful bathrooms for your use.
For more K&M Guest Lodge information, to check availability or reserve a room click here:
---
K&M Cabins





K&M offers three exclusive private cabins for those who want to share in the K&M camaraderie by day but desire a retreat after hours! Exceptionally clean and entirely yours for your stay while enjoying K&M events! With no travel time, these peaceful cabins in the heart of the K&M Shooting Complex are the perfect blend of privacy and convenience all in one. You can also share with a few fellow shooting buddies, if you like, to reduce costs. With 3 queens, each cabin sleeps 3 people comfortably. So, whether you are joining us by yourself or want to invite your buddies, a cabin is a space that is all yours with room for more! Each cabin is equipped with a small kitchenette (fridge, microwave, and Keurig coffee maker), a small table, a robust heating and air conditioning system, Direct TV, Wi-Fi, and a fresh private bathroom.  All linens, pillows, and towels are provided for our K&M Cabin guests.  Our cabins are also a great option for couples, families, or ladies who do not care for our bunkhouse-style lodging.
For more K&M Cabin information, to check availability or reserve the cabin click here:
---
RV Parking




K&M offers 11 powered RV sites for those who want to share in the K&M camaraderie by day but desire their own RV retreat after hours! With no travel time, our peaceful RV parking in the heart of the K&M Shooting Complex is perfect if you must have your own place and in your own RV! All spots are gravel or concrete parking and have room for one vehicle. All slots are 50 amps (except spot 11 – it is a 30amp – plan accordingly with necessary adapters if needed). Please ensure you select a slot that is suitable for your RV type.
For more K&M RV Parking information, to check availability or reserve a spot click here:
---
Local Hotels
Listed below are a few hotels in the Jackson, TN area – they are a ~45-60 minute drive to the K&M Shooting Complex.
Americana Inn  550 Sanford Street, Henderson, TN 38340 (731) 989-0111 (20% discount for mentioning K&M – closest hotel, cheap, but not as nice as others)
Courtyard by Marriott Jackson 200 Campbell Oaks Dr, Jackson, TN 38305 (731) 422-1818
SpringHill Suites by Marriott Jackson 2407 Christmasville Cove, Jackson, TN 38305 (731) 240-1500
Best Western Carriage House Inn & Suites 1936 Highway 45 Bypass, Jackson, TN, 38305 (731) 664-3030
Fairfield Inn & Suites by Marriott Jackson 1335 Vann Dr, Jackson, TN 38305 (731) 736-4550Days Inn Jackson 1919 U.S. 45 Bypass, Jackson, TN 38305 (731) 668-3444
Comfort Suites 61 Casey Jones Lane, Jackson, TN 38305 (731) 868-1700
Holiday Inn Express & Suites Jackson Northeast 55 Parkstone Place, Jackson, TN 38305 (731) 736-1174
La Quinta Inn & Suites Jackson 2370 North Highland, Jackson, TN 38305 (731) 664-1800
---
Airports
Memphis International Airport – 100 miles
Nashville International Airport – 147 miles
---
Supplies
There will not be time to leave the complex during the event. Local services are 15-30 minutes away, so please bring food, refreshments, and any other needed items with you for each day. During the summer months it will be very hot, please begin to hydrate 24 hours in advance of the event date and bring a water container.  Lunch will be provided on Saturday and Sunday.
---
Past Results
2012 GAP GRIND PRECISION RIFLE COMPETITION RESULTS
2013 GAP GRIND PRECISION RIFLE COMPETITION RESULTS
2014 GAP GRIND PRECISION RIFLE COMPETITION RESULTS
2015 GAP GRIND PRECISION RIFLE COMPETITION RESULTS
2016 GAP GRIND PRECISION RIFLE COMPETITION RESULTS
2017 GAP GRIND PRECISION RIFLE COMPETITION RESULTS
2018 GAP GRIND PRECISION RIFLE COMPETITION RESULTS
2019 GAP GRIND PRECISION RIFLE COMPETITION RESULTS
2020 GAP GRIND PRECISION RIFLE COMPETITION RESULTS
2021 GAP GRIND PRECISION RIFLE COMPETITON RESULTS
2022 GAP GRIND PRECISION RIFLE COMPETITON RESULTS
2023 GAP GRIND PRECISION RIFLE COMPETITION RESULTS