Description
K&M Precision Rifle Training is proud to host 1-day precision rifle matches designated as the "Southeastern Shooter's Challenge". The Southeastern Shooters Challenge is a part of the PRS Regional Series and is the most sought after one day match in the region. We offer our shooters an incredible event at the highest ranked long-range facility in the nation, all within one day. You will not find a match that offers more to include a free Friday night BBQ in the K&M Clubhouse, and grilled hotdog lunch on Saturday!
This match is intended for both veteran and novice shooters from within the region who want a top-quality event, great facilities, excellent competition, all among an incredibly welcoming group of shooters. The "Southeastern Shooter's Challenge" will be ran 3-5 times a year, to include a K&M Southeastern Shooter's Challenge Finale.
These matches will be high tempo events with minimal "down time". The course of fire will test and train disciplines from across law enforcement, military and practical marksman spectrums. Competitors can expect engagements from 50-1000yds at an assortment of steel, reactive, paper and automated moving targets. Targets size will vary in difficulty based on the shooters position, distance and time allotted. Most stages will include "stressors", either time and/or movement. The competition will require 100 rounds to complete the course of fire and is caliber restricted to 300 WinMag and below.

The Southeastern Shooters Challenge is also a part of the PRS Southeastern Regional Series and shooters scores will count for PRS Regional Series Points in the PRS points race for PRS members. The PRS Regional series points race tracks all 1 day matches throughout the Southeast Region. See PrecisionRifleSeries.com for more information on the Regional Series points race, PRS membership, and how to qualify for the annual PRS Southeastern Regional Finale. PRS members will receive a $10 discount on their match registration fee. This discount does not apply to registrations made for non-PRS members.
K&M will also host our internal "King of K&M" Series with a finale on 19 December 2020! The top 3 scores from each Southeastern Shooter's Challenge will be tracked on the PRS website for all of our shooters. All current and past K&M match results can be viewed at the link below on the PRS website in addition to current K&M internal series standings which include this seasons K&M Southeastern Shooter Challenges. Shoot at K&M and see where you stack up!
K&M Internal Series Standings:  https://www.precisionrifleseries.com/profiles/club/3/
Timeline
Saturday/Match Day
7:00am – Sign In/Zero Range Open
7:30am – Welcome and safety briefing
7:45am – Match Starts
2:30pm – Match complete
Registration & Squadding
Registration will be done on a transparent first come first serve basis through our website; the match will be limited to 100 competitors. To secure a slot shooters must register online, no other form of registration or payment will be accepted. Once registration is complete you will receive a confirmation email/receipt. Match payments are not refundable or transferable for any reason. Once the match is full the site will no longer take registrations. If you want to be put on the waitlist, send an email to shannon@KMPrecisionRifleTraining.com. Wait listed personnel will be contacted when slots open. Squadding will take place the week of the match on Practiscore.  Registered shooters will receive an emailed link to squad 5 days prior to the event, please provide your correct email at the time of registration. If you do not choose a squad we will add you to one with available space prior to the match. No requests for changes will be taken on the day of the match.
K&M Lead Squad RO Program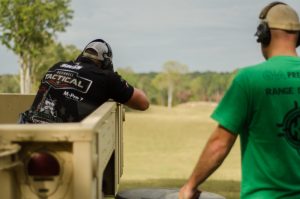 K&M uses PRS Rules RO option 3 for our Southeastern Shooters Challenges. Those shooters that choose to volunteer their time during the match to lead RO will only be charged $10 and have free lodging or an RV spot. Those who select this option must be experienced shooters and have a high quality spotting scope. They must be present at K&M between 6-8 pm the Friday before the match to be fully briefed on all stages to ensure consistent stage execution. If you would like to do this, but have questions please send us an email prior to signing up. Other competitors are encouraged to assist the Lead RO in spotting impacts and to spot for the Lead RO during their stage run. Competitors are encouraged to assist the Lead RO under this option and additional validation of spotting is permissible by members of the squad. Anyone found cheating for another shooter by the RO/MD will receive an immediate one-year suspension from K&M/PRS.
K&M New Shooter Program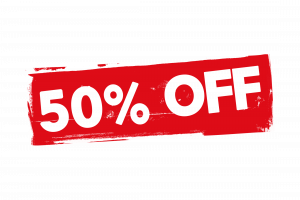 K&M will continue our new shooter program to encourage new shooters to join us on the firing line!  In the same spirit that assisted K&M to get where it is today we are offering all new shooters or shooters that haven't ever been to K&M an opportunity to shoot for half price ($45) at our Southeastern Shooters Challenge match! To qualify, shooters must have never shot at K&M (in the past 3 years).  So grab a buddy or new shooter and join us for this program! Bunkhouse fees still apply for all shooters that choose to stay with us and must be paid during checkout.
Lodging
K&M now offers our newly built bunkhouse for those that choose to reduce lodging costs and enjoy the camaraderie with the K&M Crew.  Cost is $40 (free for members) and includes a stay the night before the match. Competitors may sleep 1-3 per room depending on match size. Cable TV and a full kitchen are provided for our guests. Linens, pillow, towels and toiletries must be brought by our guests. The bunkhouse is immaculately maintained and is highly reviewed by past K&M visitors. The bunkhouse and facility gates will open at 6pm the night before the match. The gates will not be open to before then, so please plan accordingly. Please select the bunkhouse option when registering for the match.  No other means of reservation can be accepted. Bunkhouse photos can be viewed below and more facility information can be found on the K&M Shooting Complex Page.
Listed below are recommended hotels in Jackson, TN area – they are a 15-30 minute drive to the K&M Shooting Complex (approx 25-30 miles).
Americana Inn (20% discount for mentioning K&M)
550 Sanford Street, Henderson, TN 38340
(731) 989-0111
Best Western Carriage House Inn & Suites
1936 Highway 45 Bypass, Jackson, TN, 38305
(731) 664-3030
Days Inn Jackson
1919 U.S. 45 Bypass, Jackson, TN 38305
(731) 668-3444
Comfort Suites
61 Casey Jones Lane, Jackson, TN 38305
(731) 868-1700
Holiday Inn Express & Suites Jackson Northeast
55 Parkstone Place, Jackson, TN 38305
(731) 736-1174
La Quinta Inn & Suites Jackson
2370 North Highland, Jackson, TN 38305
(731) 664-1800
Supplies
There will not be time to leave the complex during the event. Local services are 15-30 minutes away, so please items you made need. Lunch and refreshments will be provided but please bring a water container. During summer months it will be very hot, please begin to hydrate 24 hours in advance of the event date.